Opening
HOW ARE YOU GOING TO OPEN?
DID YOU KNOW THAT NOT ALL CORKS ARE EQUAL?. DEPENDING ON THE TYPE OF WINE AND HOW MANY TIME YOU EXPECT TO STORE THERE ARE DIFFERENT TYPES OF CORK; WE WILL PROPOSE THE OPENING SYSTEM THAT WE CONSIDER OPTIMAL AND UNIVERSAL FOR ALL TYPES OF CORK: THE VERTICAL EXTRACTIONl
Service
COULD YOU HELP TO SERVE IT CORRECTLY ?
A RIGHT SENSE TO PRESERVE THE WINE FLAVOURS IS TO SERVE IT AT THE CORRECT TEMPERATURE, WITHOUT STAINING THE BOTTLE
Tasting
LOOKING FOR MORE THAN JUST POURING YOUR WINE GLASS?
AFTER OPENING THE BOTTLE, THE WINE NEEDS TO BE OXYGENATED IN ORDER TO APPRECIATE ALL ITS NUANCES CORRECTLY.
Preserving
WHAT IF YOU DON'T FINISH YOUR ENTIRE BOTTLE?
TODAY IT IS POSSIBLE TO STORE WINE AFTER OPENING IT KEEPING ALL THEIR PROPERTIES. SO YOU CAN OPEN THAT SPECIAL BOTTLE OF WINE WITHOUT WAITING FOR ANYONE AND TASTE IT IN SEVERAL DAYS.
Quien sabe degustar no bebe jamás el vino, sino que degusta secretos
Salvador Dalí
El vino es la leche de los ancianos
Platón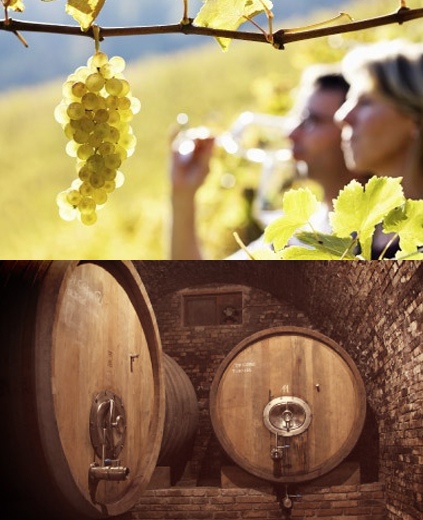 Puigpull® World
The aims of this gathering is to share and evolve with you, being as a meeting point for those who dare to innovate.
A link between the wine lovers who keep alive our desire to share experiences, learning's and innovation news about wine.